Agenda summarization
Automate your agendas to
capture essential insights
Reinvent how you engage with conversations. From sales calls to interviews, get answers and summaries for each agenda item and save time.
14-day free trial, no credit card required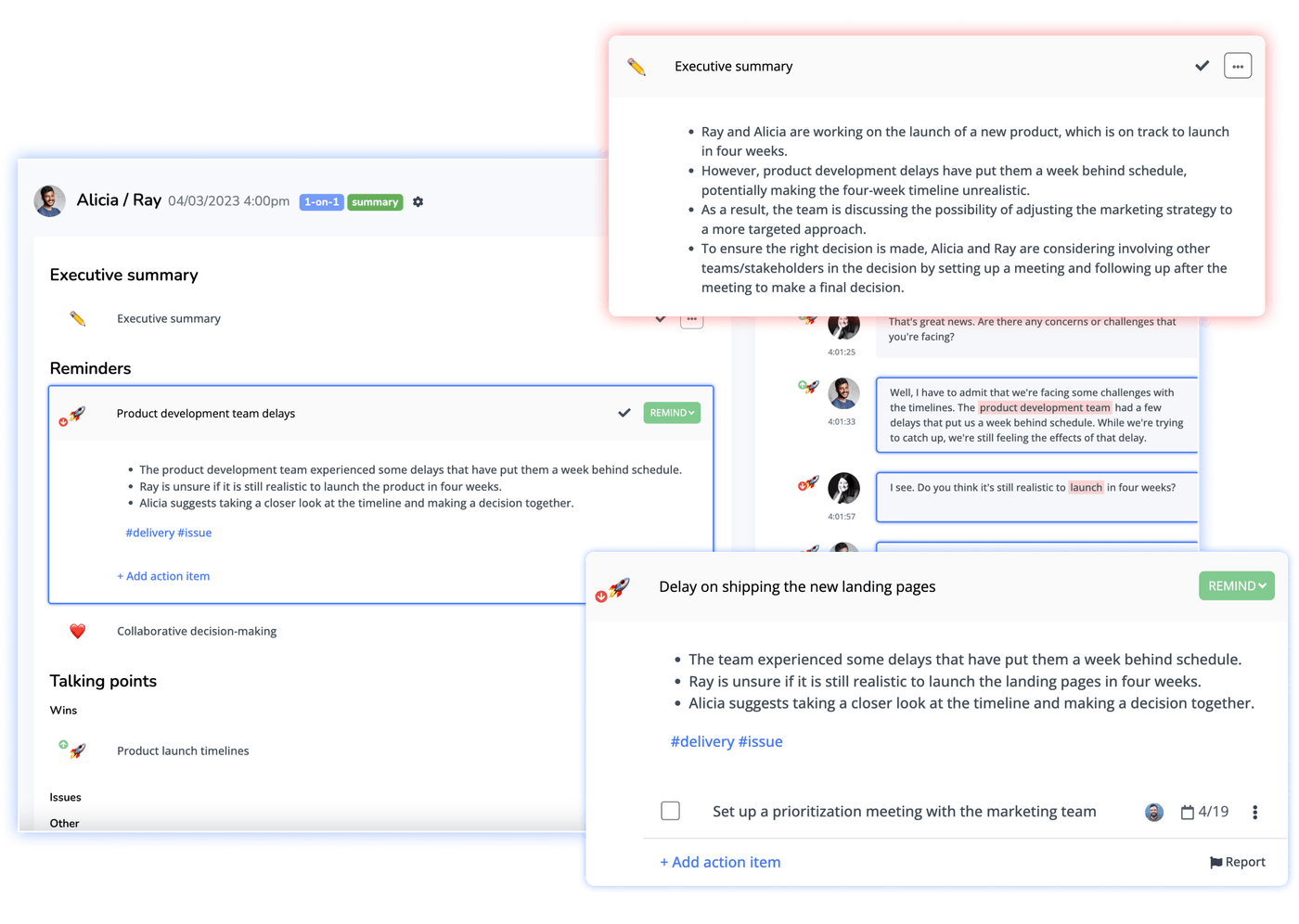 Overview
Why agenda summarization?
Time-saving automation
Automate the process of scanning and summarizing key agenda items from your conversations. With Nyota's Agenda Summarization, users report saving up to 15 minutes per interview, freeing up valuable hours each week.
Enhanced focus & engagement
Instead of getting bogged down by taking notes during calls or rushing to follow up, extract the essence automatically with pinpoint accuracy. Focus on what truly matters in your meetings, interviews, or sales calls, leading to more engaging and productive conversations.
Seamless integration with CRMs
Elevate your CRM experience by automatically tagging and moving summarized answers directly into platforms like HubSpot and Salesforce. The seamless integration ensures your data is always where you need it, reducing manual data entry and improving sales and interview workflows.
Agenda summarization
Smart Summarization
Nyota leverages advanced semantic search to find and condense mentions of agenda items within your conversations. Whether you have a specific question or a broader topic, Nyota captures the essence, providing concise and actionable summaries. This ensures that even if phrasings vary, the context is never lost.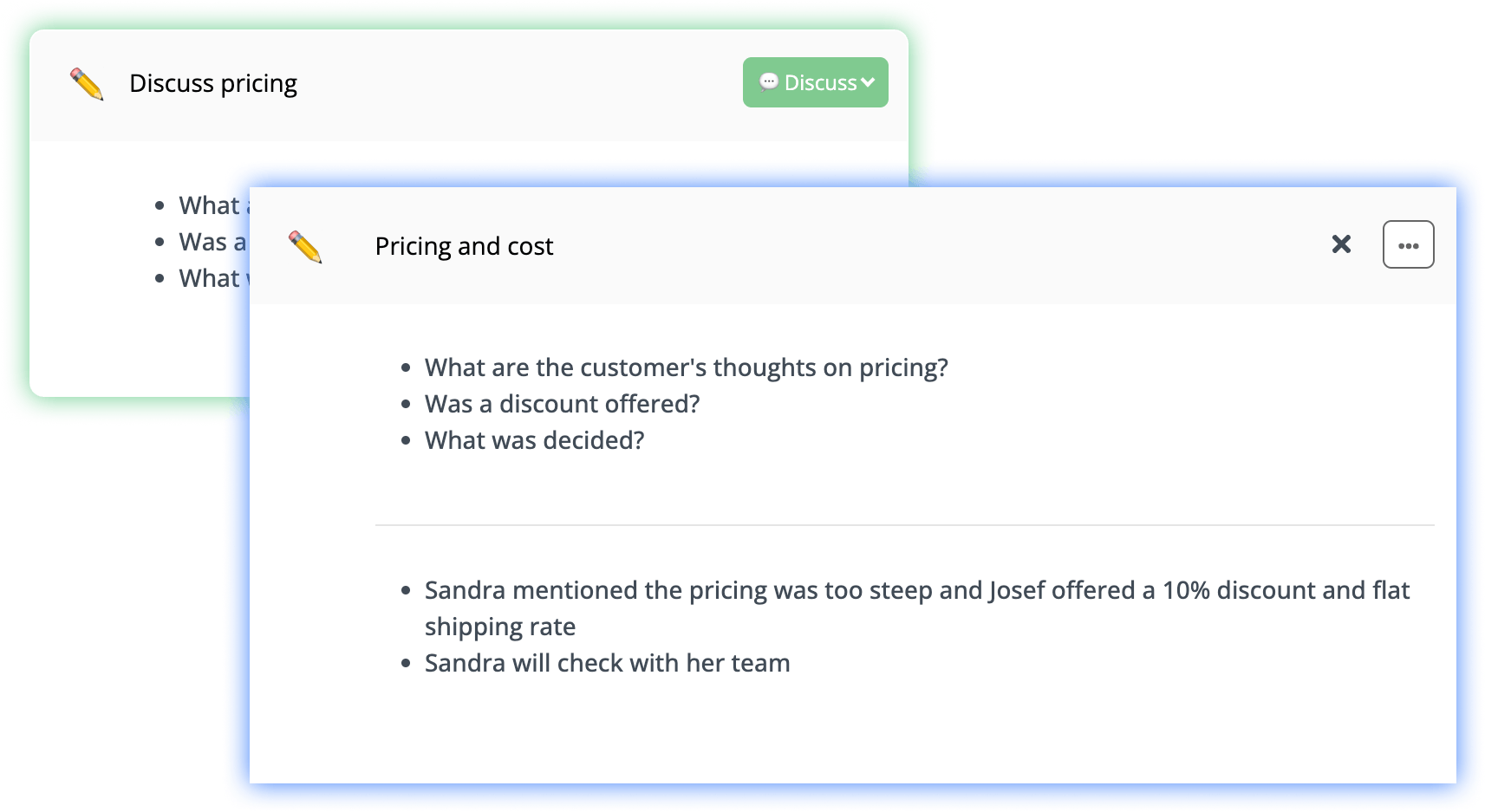 Question answering
Intelligent question handling
Present a question in your agenda and let Nyota find the answer within the transcript. Whether it's a complex interview question or a simple sales query, our system dives deep into the conversation to retrieve accurate responses.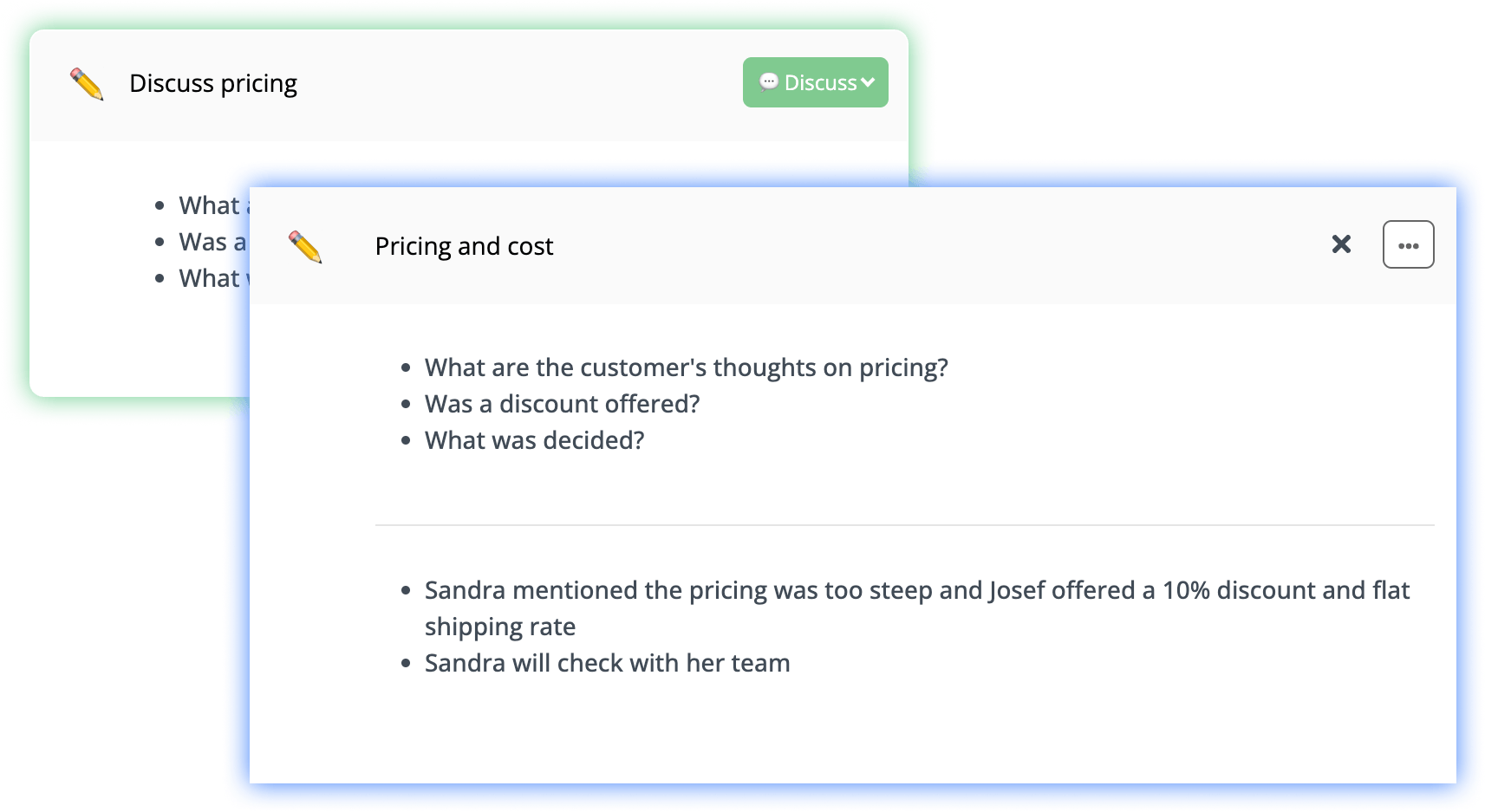 Automated workflows
Effortless CRM integration
Automatically tag and send summaries and answers to platforms like HubSpot or Salesforce through our user-friendly Zapier integration. Enhance your workflow, minimize manual tasks, and keep all essential data at your fingertips.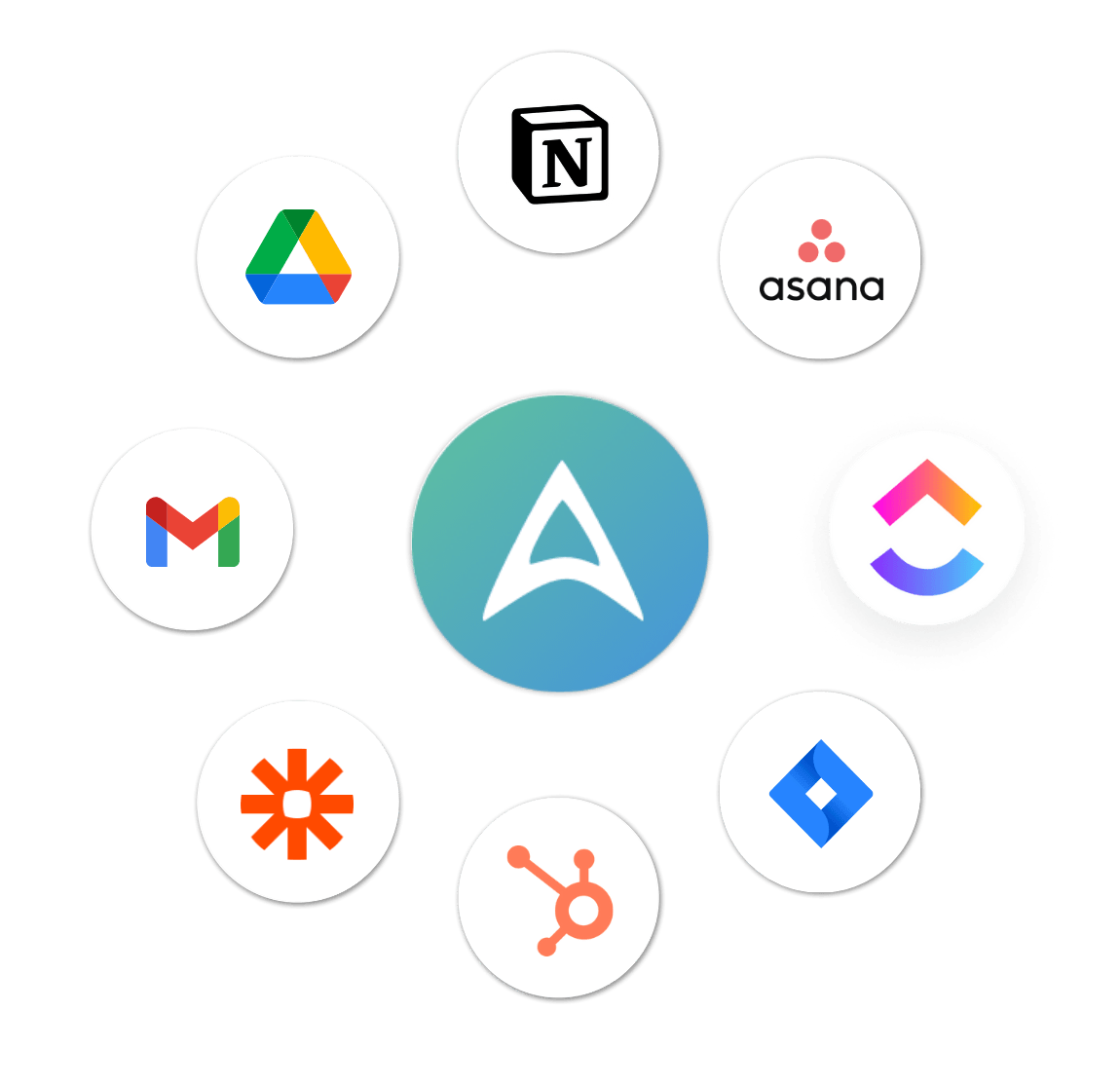 Get started
Get started for free
Ready to try out Nyota on your first meeting?
Try Nyota free trial
14-day free trial, no credit card required
Integrations
Nyota can join Google Meet, Microsoft Teams, and Zoom conferences. It integrates with your favourite developer tools where your team is already working and 100s of other tools through Zapier.






Our clients
Trusted by 1000s of teams
Join thousands of teams already using Nyota



Get started
Get started for free
Ready to try out Nyota on your first meeting?
Try Nyota free trial
14-day free trial, no credit card required