Freelancers
Your AI meeting assistant
to deliver trust and excellence
Seamlessly capture client needs and ensure precision in every deliverable. Keep everyone on the same page while freeing up time to do what you love.
Try Nyota free trial
Why use Nyota as a Freelancer
Eliminate ambiguity in deliverables
From first consultations to routine touchpoints and final hand-offs, Nyota meticulously captures your conversations. Revisit requirements at any moment, ensuring you and your clients always have clarity on upcoming deliverables."
Improve customer retention by 20%
With timely follow-ups, documented deliverables raise your professional game and boost customer satisfaction and retention. Build long-term relationships by exceeding expectations.
One-stop integration with your tools
Whether you're juggling multiple project management apps, time-tracking tools, or invoicing software, Nyota integrates with them all, making your freelance business a well-oiled machine.
Secure and private by design
Designed from the ground up to prioritize your security and privacy. All data is encrypted at rest, our staff undergoes security trainings, and we adhere to the highest level of security standards.
Productivity
Reclaim your time, without dropping the ball
Let Nyota handle the administrative overhead so you can focus on your craft. From summarizing client meetings to flagging important milestones, Nyota automates the tasks that eat up your time.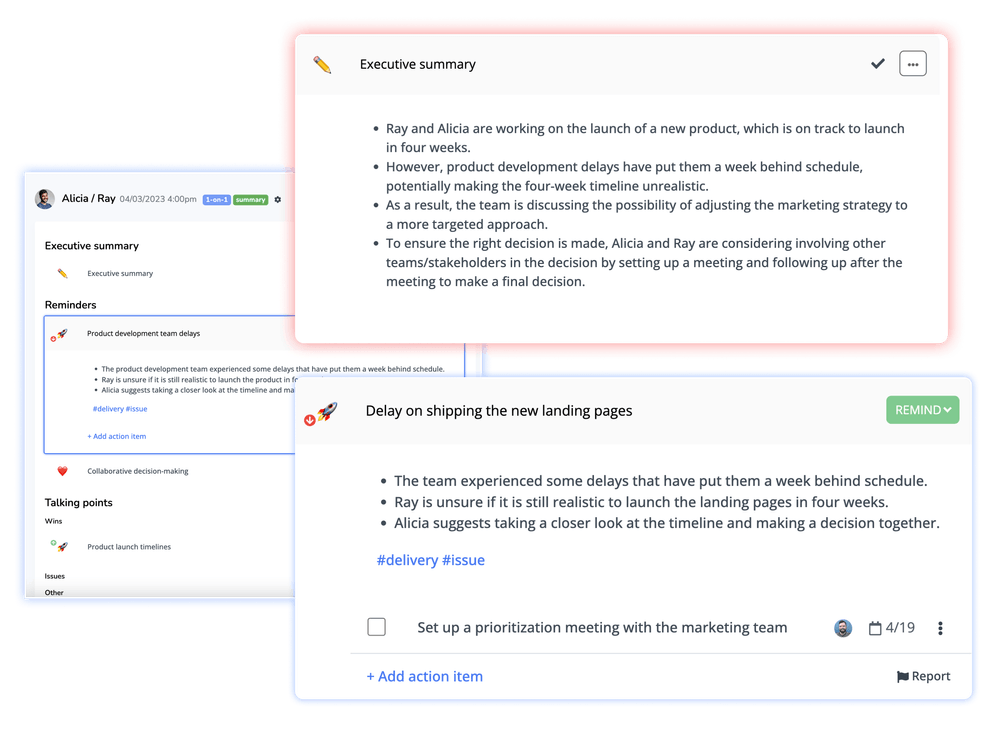 Customer experience
Craft a seamless client journey
Turn dialogues into structured project outlines, briefs, and clearly documented expectations to share with your clients. Establish the foundation for effortless collaboration by guaranteeing alignment from the outset.
With Nyota, each client interaction propels your project. Auto-generate follow-up emails from meeting summaries, setting and meeting expectations consistently.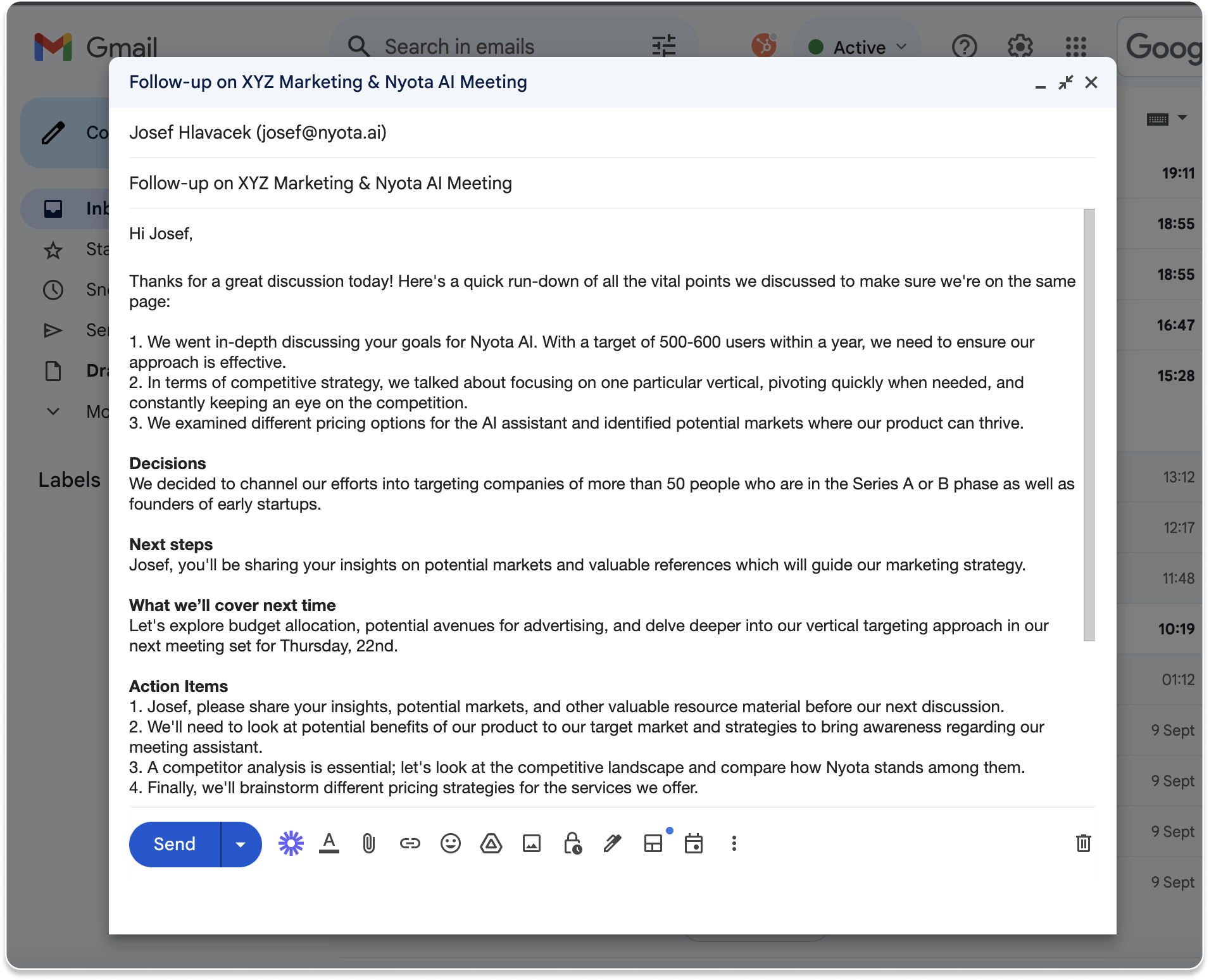 Stakeholder expectations
Easily document and rephrase conversations
Select any part of your client meetings or brainstorming sessions to rephrase into actionable items or creative briefs. Choose from pre-made templates, and let Nyota handle the rest.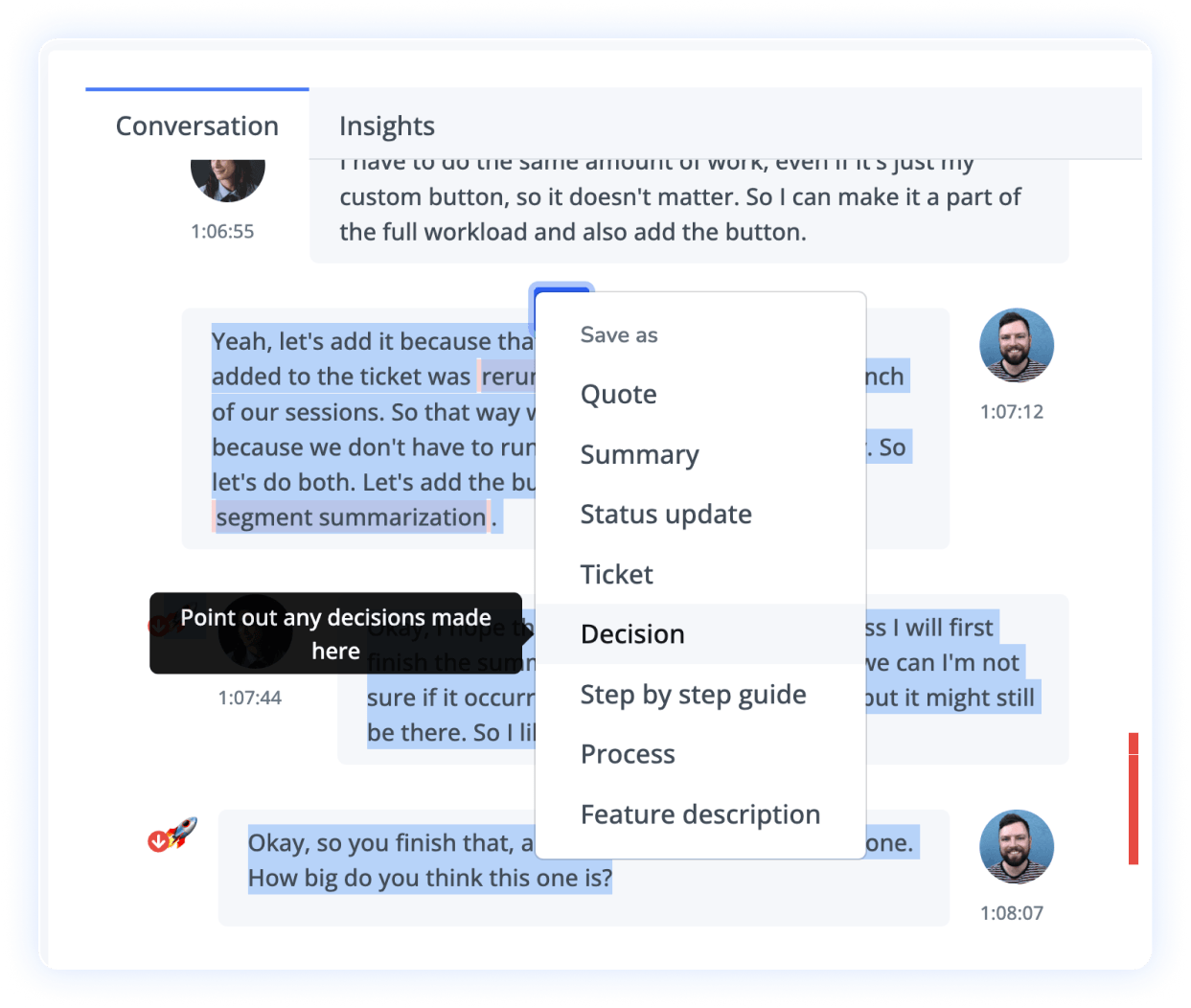 Shared context
Bring it all together where you work
Nyota seamlessly integrates with the platforms you already use. Through Zapier, sync your notes, tasks, and follow-ups where they're most effective for you. Nyota integrates with 100s of products through Zapier. Learn more about Zapier integrations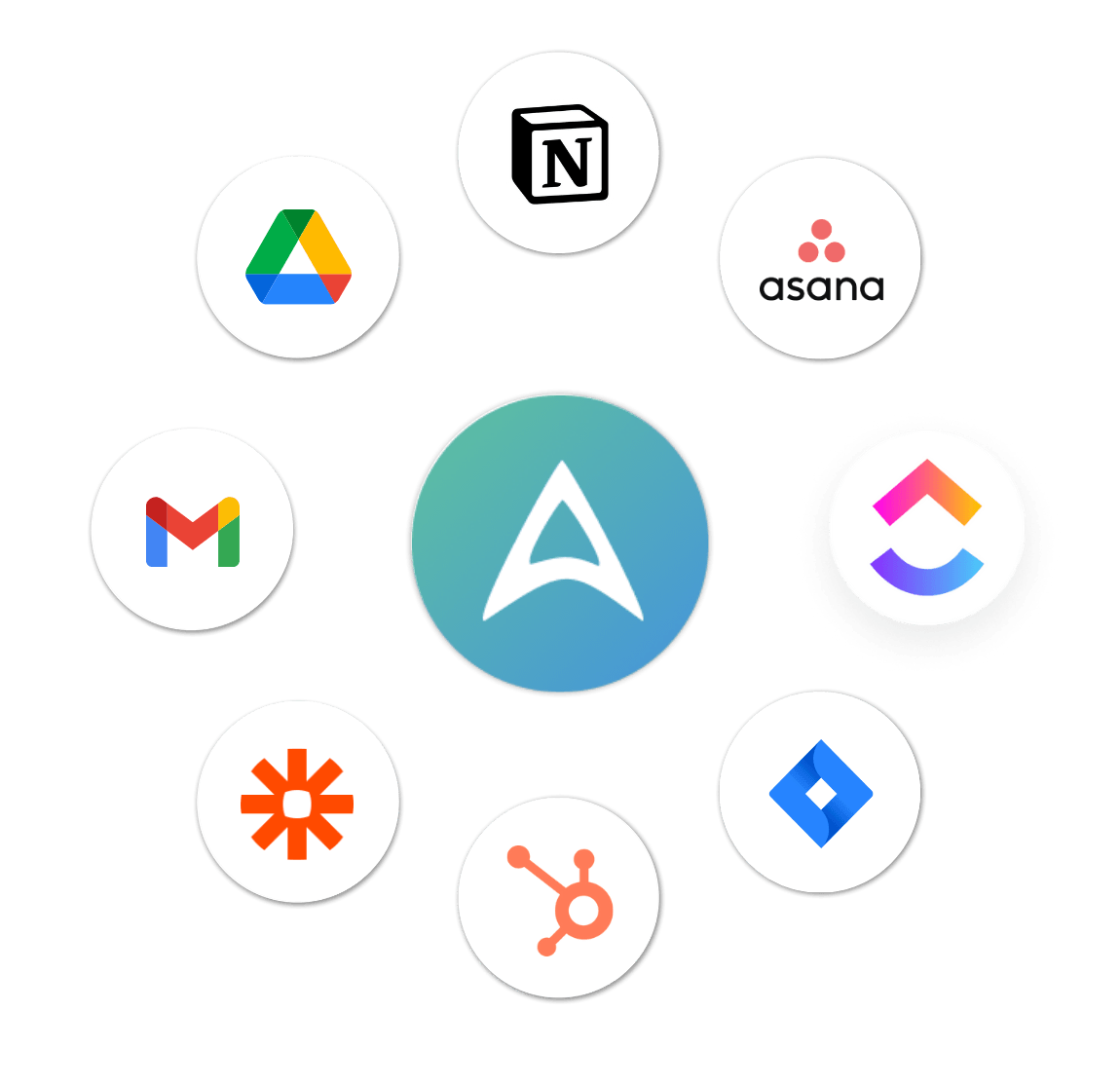 Our clients
Trusted by 1000s of Freelancers
Join thousands of teams already using Nyota to manage their business



Get started
Get started for free
Ready to try out Nyota on your first meeting?
Try Nyota free trial
14-day free trial, no credit card required
A day with Nyota
Morning briefing
Start your day knowing exactly what needs to be done. Review action items before the meeting so you don't have to chase them later.
Suggested topics
Nyota suggests agenda items from previous conversations and project management tool, Jira, and Github activity.
Synced with your calendar
Nyota keeps an eye on your calendar and joins relevant meetings automatically.
Or you choose which meetings to sync by adding meet@nyota.ai as a participant.
GPT-4 powered meeting notes
Nyota takes notes about your team members' wellbeing, project delivery, collaboration, and growth so you can be fully present and focus on the conversation.
Summaries tailored for different meeting types
We collate all the notes into a summary tailored for every type of meeting, be it a 1-on-1, team retrospective, daily update, or planning.
Access from anywhere
No need to download another app. Nyota has first class Slack integration. Collaborate and keep your follow-ups visible, edit summaries, and prepare for your meetings without leaving the conversation.
Insights from your meetings
See your meetings in context and get a second pair of eyes. Keep track of repeated topics or recurring issues that might not be obvious at the first glance.
Sign off with confidence
At the end of the day Nyota will ping you to tie up any loose ends and review the day. Sign off knowing you've covered everything.
Integrations
Nyota can join Google Meet, Microsoft Teams, and Zoom conferences. It integrates with your favourite developer tools where your team is already working and 100s of other tools through Zapier.






Get started
Get started for free
Ready to try out Nyota on your first meeting?
Try Nyota free trial
14-day free trial, no credit card required
Privacy by design
We have designed Nyota purposefully to foster trust during confidential conversations. Built-in privacy controls for all meeting participants. You own your data, you decide what gets stored and how it's accessed and processed. We do not store voice recordings and provide tools to delete and redact transcripts. All data is encrypted at rest.